Coulda. Woulda. Shoulda. Three iconic words from the most iconic show in the history of television, Sex and the City. These words are uttered by Carrie Bradshaw as she wonders about the different paths she could have, should have, and would have taken, as she traversed the murky dating waters of New York City.
Having been living in New York City for almost ten years, I constantly go through many "Coulda. Shoulda. Wouldas" when looking back at my assembly line of dates past.
"Could I have actually been a bit more honest about my *actual* Saturday morning routine on that first date?"
"Should I have texted that guy back and given him a second chance to redeem himself?"
"Would I actually be happy dating an actor or a model?"
So many ups and downs and sideways (and frontways) in dating here that it can only make you feel like you've seen it all.
Until one day comes a dating app named Chappy…
I first learned about Chappy (exclusively for gay men, I might add) at their launch party during opening week of The Lately a few months ago. On the way there, my friend told me about the app; "It's this new, classier gay dating app that's supposed to be a game changer." After a few drinks, and seeing all the very good looking guys around me at the party, I took the plunge and downloaded the app (adding it to my ever-growing arsenal of "gay dating" apps, a.k.a. apps that were actually meant for women but that gay men could use as well).
CREATING MY PROFILE
Immediately after opening it, I thought "Ok. Wait. This might actually be different." Gone were the photos of preppy, millennial women; and now on my screen were words speaking directly to me like "Find the Right Guy for You" (sign me up!).

When you're all set up in Chappy (with all your classiest photos), you get to decide what you're in the mood for. If your current vibe is more Samantha Jones (think spontaneous and in-the-moment), you can choose to be "Mr. Right Now." If you're in the mood for a bit of Charlotte York with a side of Miranda Hobbes, then maybe "Mr. Right" is more your style ("I'm in it for the long run and I'm super serious about finding the one"). If you don't know what you want, i.e. Carrie Bradshaw in every season, then "Mr. Who Knows" is right up your alley. Guys will then populate for you based on what you chose.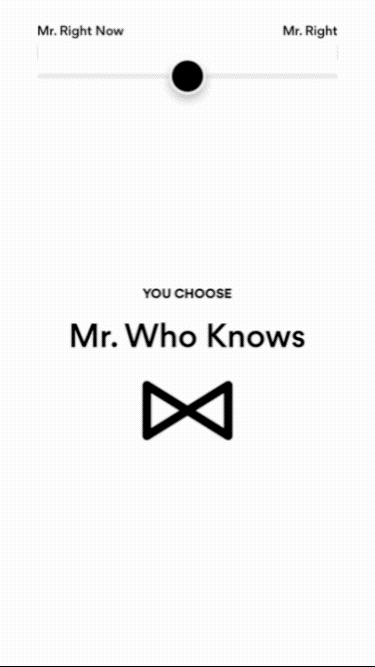 After two (very long) minutes of deliberation, I ended up going with Mr. Right Now; let's face it, it's summer and I didn't think I was looking for anything too serious (plus I was thirsty for a margarita ASAP).
IT FELT DIFFERENT

The guys weren't masking themselves. All were doing really cool things in the city too and felt more real. With your usual doctors and lawyers, you also had guys working in tech, designers, artists and chefs (and from every color of the rainbow). I also liked the fact that you had to login through Facebook and make sure your photos were all of you (not just some headless torso). This made Chappy even more legit for me (and a preview of what was to come as I explored further).

As I swiped through the photos and began talking to my first few matches, I couldn't help but wonder, why does this app feel so different and why do the guys seem so normal? If this is technically a gay dating app… shouldn't it be just like all the others?
THE DATE
My first swipe was on my walk home from work, and only a few hours later I ended up venturing out into Hell's Kitchen to meet my first Chappy date for a marg (win win for me). Right off the bat I knew this was very different than any other date I had been on. Gone were the pleasantries and formalities usually associated with a first date. Wondering if the person you were going to meet was the person you were talking to on the app moments earlier. With Chappy, what you see is what you get.
Now let's face it, just like Aidan and Carrie, or Charlotte and Trey (or even Samantha and that lesbian artist), some things are too good to be true. Did we make it to date 2? Yep! We went past the boring stuff like family and school and went into the fun stuff that he had mentioned in his profile like his favorite things to do in the city, goals in life, and his most memorable vacations. But did we make it to date 3? Nope! But seriously, that's fine!
THE FINAL EPISODE
Even though we weren't the best match, we still got some good dates out of it (and it even got me to slide that button over to Mr. Right). For it was after date #2 that I realized it was time to find the one guy I'd have endless dates with in this great city.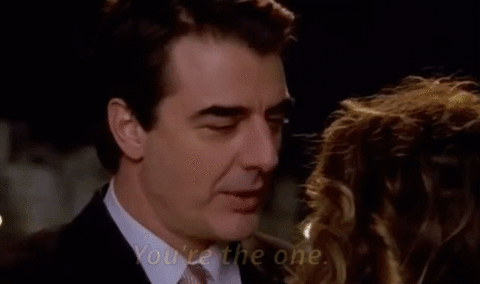 As my good friend Carrie once said (which pretty much sums up my dating life with Chappy), "Being single used to mean that nobody wanted you. Now it means you're pretty sexy and you're taking your time deciding how you want your life to be and who you want to spend it with."
Give it a whirl and download Chappy here.