Chick Lit and Chocolate Soiree at BCBG -- Ticket Giveaway!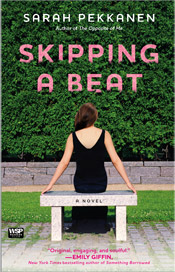 This Wednesday, July 27 at the BCBG store in Georgetown (3210 M Street) from 6:30-8:30 p.m. there will be a dual preview party for BCBG's fall line and book launch for Beth Harbison and Sarah Pekkanen.
Beth Harbison and Sarah Pekkanen are two New York Times bestselling authors who are both from the D.C. metro area. Beth and Sarah will be signing copies of their new books ALWAYS SOMETHING THERE TO REMIND ME and SKIPPING A BEAT, and books will also be available for sale. We hear Beth's Shoe Addict series is being made into a movie, and will star Academy Award winning acress Halle Berry.
In addition to bottomless champagne and appetizers, the first 150 guests will receive gift bags that are worth more than $150, and there will be drawings for prize giveaways worth more than $500.
GuestofaGuest has two tickets for two lucky tweeters. Be our guest--we will pick two lucky tweeters that retweet this message, #GoGBook to come with us for free!
Don't want to risk it? Buy your ticket here.